The Helmholtz Centre Potsdam – GFZ German Research Centre for Geosciences is the national centre for geosphere research. As a member of the Helmholtz Association of German Research Centres we are part of the largest scientific organization in Germany. With approximately 1,400 employees our key mission is to secure a profound understanding of the systems and processes of solid Earth, to develop strategies and options for action in addressing global change and its impacts on a regional level, to understand natural hazards and to minimize associated risks, to ensure the sustainable provision of energy and raw materials for a high-tech society and to evaluate the influence of human activity on system Earth.
As a partner in Geo.X, the GFZ has access to an excellent network of other geoscience institutions in Potsdam and Berlin. This largest regional concentration of geoscientific competence in Europe offers first-class cooperation and development opportunities.
For Section 4.7: Earth Surface Process Modelling (Department 4, Geosystems), we are looking for a:
Postdoctoral Researcher in Extreme Precipitation Events, Erosional Thresholds and Landscape Evolution Modelling (f_m_x)
Reference Number 7322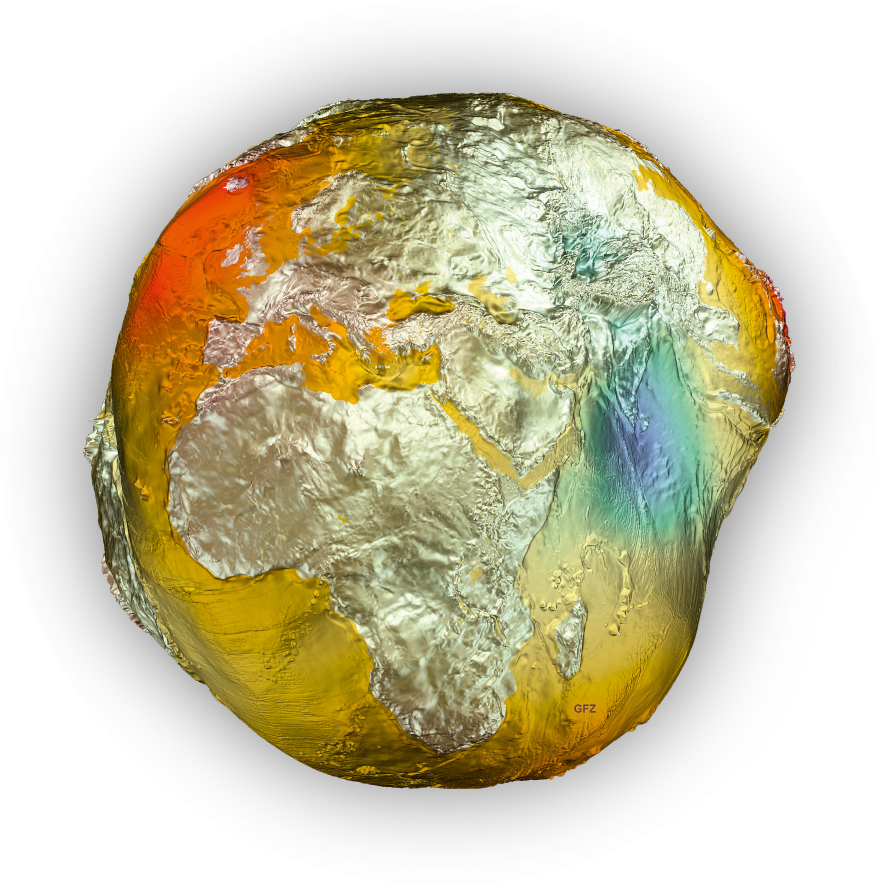 Understanding erosion processes in high relief environments is hampered by the timescale difference between long-term fluvial incision (0.1-10 Myr) and short, intense rainfall events that trigger erosive events. In order to quantify the effect of rainfall variability on fluvial incision, it is necessary to determine erosional thresholds. To do so, a realistic hydrology model must be coupled with a stochastic-threshold model of incision. These parameters are embedded within the framework of the FastScape landscape evolution model developed by J. Braun and E. Deal (now at ETH, Zurich) and currently used by members of Section 4.7.
We are looking to hire a postdoctoral research scientist to quantify the impact of extreme precipitation events on long-term river incision in mountainous landscapes by using FastScape. Specific targets include, but are not limited to, tropical volcanic islands (particularly the Reunion hotspot), active orogens (such as the Colombian Andes), and "dead" orogens. The successful candidate can also propose other settings depending on his/her interests. The advertised position does not include a specific budget for field work. However, data collection in the field (like bedload size measurement) is possible for calibrating the model, provided the candidate obtains external fundings. The postdoctoral researcher should also investigate the future evolution of river incision by testing various scenarios of extreme precipitation events, such as cyclone frequency/intensity as predicted by IPCC reports.
The main adviser will be Dr. Loraine Gourbet (working group leader at GFZ). The postdoctoral researcher will be expected to actively collaborate with other researchers, within and outside of the Earth Surface Process Modelling section, including Jean Braun (section leader), Hui Tang, Luca Malatesta and Richard Ott at GFZ, and Kimberly Huppert (now at the City College of New York). The researcher should also be eager to establish new international collaborations that will be beneficial for his/her career and for the GFZ.
Your responsibilities:
Quantify erosional thresholds in bedrock river channels in volcanic and orogenic settings using a stochastic-threshold landscape evolution model
Investigate the future evolution of steep landscapes in relation to rainfall changes due to the ongoing climate change
Publish in international peer-reviewed journals and present your results at international conferences
Contribute to writing proposals for external funding
Actively collaborate with members of the section and, ideally, other sections at the GFZ
Your qualifications:
PhD in Earth Sciences (doctoral candidates can apply provided PhD diploma is obtained before 01.09.2023)
MSc in Earth sciences or hydrology (or equivalent)
Demonstrated experience in scientific programming (preferably Python or Matlab)
Demonstrated experience with landscape evolution models (knowing FastScape is a plus but it is not a must-have)
Demonstrated excellence in publication (submitted articles will be considered)
Demonstrated excellent communication skills and capacity for international teamwork
Proficiency in spoken and written English
What we offer:
Ambitious and varied tasks in a dynamic and international research environment
State-of-the-art equipment
Public service benefits
Extensive training opportunities
Professional career advice offered by our in-house Career-Centre
Flexible working hours and conditions
Support with finding a good work-life balance offered by benefit@work
Institute day-care centre on site
Working at the Albert Einstein science park on the Telegrafenberg in Potsdam
Work place within walking distance of Potsdam main train station, or just a short ride on the shuttle bus
| | |
| --- | --- |
| Start date: | Earliest 1st May 2023, latest 1st September 2023 |
| Fixed term: | 24 months |
| Salary: | The position is classed as salary group 13 according to "TVöD Bund (Tarifgebiet Ost)". The salary group is determined on the basis of the Collective Wage Agreement and the respective personal qualifications. |
| Working hours: | Full-time (currently 39 h/week); The position is generally suitable for part-time work. |
| Place of work: | Potsdam |