The Helmholtz Centre Potsdam – GFZ German Research Centre for Geosciences is the national centre for geosphere research. As a member of the Helmholtz Association of German Research Centres we are part of the largest scientific organization in Germany. With approximately 1,500 employees our key mission is to secure a profound understanding of the systems and processes of solid Earth, to develop strategies and options for action in addressing global change and its impacts on a regional level, to understand natural hazards and to minimize associated risks, to ensure the sustainable provision of energy and raw materials for a high-tech society and to evaluate the influence of human activity on system Earth.
For section 4.5 Basin Modelling (department "Geosystems"), we are looking for a:
PhD Position (f_m_x) "Building a digital twin of the lithosphere in the eastern Mediterranean"
Reference Number 8669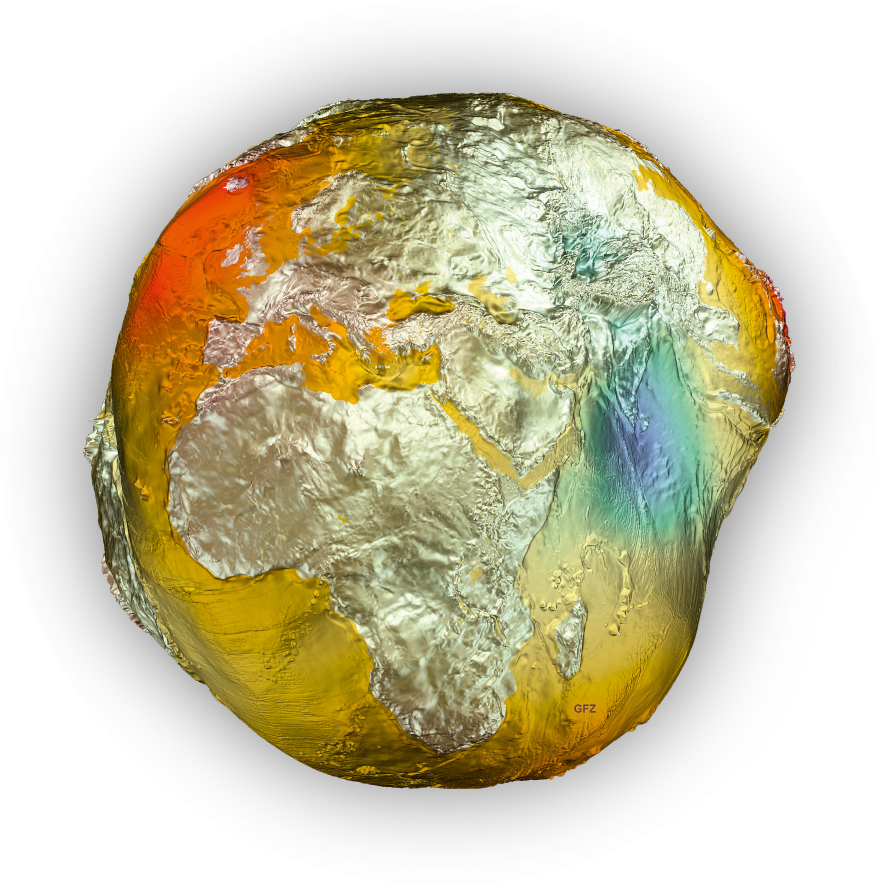 The overall goal of the PhD position is to develop a 3D model of the eastern Mediterranean to test different geodynamic hypotheses on deformation dynamics.
Geodynamics is of key societal importance for the eastern Mediterranean region, as it influences various natural hazards that can cause great damage. Examples include the occurrence of earthquakes, volcanic activity, or the risk of tsunamis associated with both. To better assess such impacts, the physical state of the lithosphere must be described quantitatively. To do this, novel process models must be developed that represent large-scale processes and their feedback while being consistent with available observations. This requires the consistent integration of available geoscientific observations into 3D virtual representations of the crust and upper mantle as well as further development of existing software simulating coupled thermo-hydraulic-mechanical processes.
The focus of the PhD thesis is therefore on the integration of available multi-disciplinary geoscientific observations on the one hand and the numerical simulation of thermal-hydraulic-mechanical processes as well as of the geodynamic effects on the other hand.
Your responsibilities:
Integration of geological, geophysical, geothermal and geodetic data into consistent 3D structural models representing the main characteristics of the sediments, crystalline crust and upper mantle in the Eastern Mediterranean region
Numerical simulations of coupled thermal-hydraulic-mechanical processes considering the heterogeneities present
Coupling simulations of subsurface processes with simulations of other working groups working, for example, on surface processes
Validation of simulation results against observations
Quantification of the long-term effects of varying boundary conditions
Interpretation and publication of results
Your qualifications:
A master's degree or diploma in physics, mathematics or geosciences is mandatory
In-depth knowledge of thermohydraulic-mechanical relationships in the lithosphere
Good knowledge of geophysics and deformation mechanisms
Basic knowledge of 3D structural modelling and numerical methods
Programming skills (e.g. Python, Fortran or C/C++) are an advantage
Very good English language skills
What we offer:
Ambitious and varied tasks in a dynamic and international research environment
State-of-the-art equipment
Public service benefits
Extensive training opportunities
Professional career advice offered by our in-house Career-Centre
Flexible working hours and conditions
Support with finding a good work-life balance offered by benefit@work
Institute day-care centre on site
Working at the Albert Einstein science park on the Telegrafenberg in Potsdam

Work place within walking distance of Potsdam main train station, or just a short ride on the shuttle bus
| | |
| --- | --- |
| Start date: | 1st February 2024 |
| Fixed term: | 36 months |
| Salary: | The position is classed as salary group 13 according to "TVöD Bund (Tarifgebiet Ost)". The salary group is determined on the basis of the Collective Wage Agreement and the respective personal qualifications. |
| Working hours: | Part-time 75% (currently 29.25 h/week) |
| Place of work: | Potsdam |