The Helmholtz Centre Potsdam – GFZ German Research Centre for Geosciences is the national centre for geosphere research. As a member of the Helmholtz Association of German Research Centres we are part of the largest scientific organization in Germany. With approximately 1,500 employees our key mission is to secure a profound understanding of the systems and processes of solid Earth, to develop strategies and options for action in addressing global change and its impacts on a regional level, to understand natural hazards and to minimize associated risks, to ensure the sustainable provision of energy and raw materials for a high-tech society and to evaluate the influence of human activity on system Earth.
In Section 1.2 Global Geomonitoring and Gravity Field, pending the subsequent funding of an ESA third-party funded project, the following position is to be filled:
Scientist (f_m_x) NGGM/MAGIC
Reference Number 8859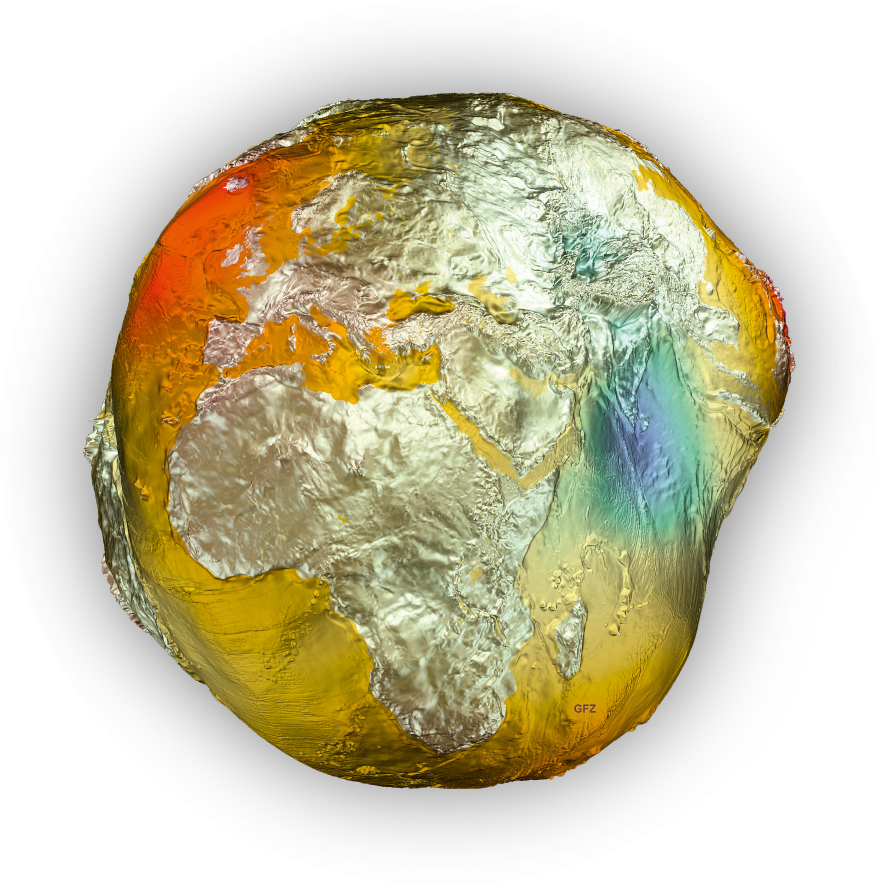 The Earth´s gravity field, including its temporal variations, is a key parameter for understanding our system Earth. Dedicated gravity satellite missions such as GFZ‑1, CHAMP, GRACE, GOCE and GRACE-FO, to a large extent developed, operated and analysed by Section 1.2 "Global Geomonitoring and Gravity Field", enable us to study mass distribution and mass transport on various spatial and temporal scales. Currently, Section 1.2 is operating the GRACE-FO Science Data System and is preparing, together with DLR/NASA, a GRACE-FO successor mission (planned launch in 2028) as well as, together with ESA, a NGGM/MAGIC double pair constellation (anticipated launch in 2032), in order to guarantee data continuity and to improve temporal and spatial resolution of mass transport products. Furthermore, together with DLR/​Airbus the benefit of a future Quantum Gravity Gradiometer (QGG) satellite mission will be analyzed till end of 2024.
Your responsibilities:
Perform gravity field simulations with the software EPOS, developed inhouse at Section 1.2, to investigate the performance of various single pair, double pair and QGG mission scenarios (orbits, instrument characteristics, background modeling etc.)
Empirical improvement of ocean tide models and their validation based on simulated double-pair mission scenarios
Collaboration in the analysis of the interaction of extended stochastic modelling and parameterization schemes and identification of an optimized stochastic modelling and parameterization strategy for double-pair missions
Documentation and presentation of results at project meetings and international conferences
Your qualifications:
Master`s degree or equivalent in geodesy, Aerospace technology, mathematics or physics
Very good programming skills (shell scripting, Fortran, MATLAB/​Octave/​Python) and Linux knowledge
Peer-reviewed publications in prestigious journals
Knowledge of the derivation of the time-variable gravity field from simulated and/or real data from gravity field satellite missions is advantageous
Well-founded knowledge of adjustment theory and signal processing
Experience in processing of large datasets
Very good English language skills
Experience to work in an interdisciplinary and international research and industry environment with appropriate communications skills
What we offer:
Ambitious and varied tasks in a dynamic and international research environment
State-of-the-art equipment
Public service benefits
Extensive training opportunities
Professional career advice offered by our in-house Career-Centre
Flexible working hours and conditions
Support with finding a good work-life balance offered by benefit@work
Attractive location in Oberpfaffenhofen in proximity to the DLR
| | |
| --- | --- |
| Start date: | 15th January 2024 |
| Fixed term: | 24 months |
| Salary: | The position is classed as salary group 13 according to "TVöD Bund (Tarifgebiet Ost)". The salary group is determined on the basis of the Collective Wage Agreement and the respective personal qualifications. |
| Working hours: | Full-time (currently 39 h/week); The position is generally suitable for part-time work. |
| Place of work: | Oberpfaffenhofen |